LaNuovaRiforma
Welcome to our website. Peace and grace of our Lord Jesus Christ be your abundance and God bless you greatly. We wish to introduce.
Read More
Fall Iinto Sin and the Corrupt State of Man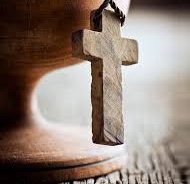 The seduction and the deception of Satan's temptation brought Adam and Eve to their rebellion, our universal parents Genesis 3.They disobeyed God's direct commandment, not to eat the fruit of the knowledge of good and evil GENESIS 2:16-17. God however in accord with His wise and holy counsel of His will allowed them, with out approving their rebellion, to freely disobey Him. This was permitted also because God had already decided to use this episode for His glory. God has provided to transform evil in good, putting into evidence His righteousness and His holiness as well as His grace and mercy.
We believe that for Adam and Eve's rebellion themselves fell from the holy and righteous nature they had and were separated from communion with God, they also became spiritually dead and completely corrupted in their physical and spiritual nature ROMANS 1:18-32;ROMANS 3:10-20;ROMANS 5:12-15; EPHESIANS 2:1-3;COLOSSIANS 2:13.
We believe that they, being the root of the human race, have transmitted their guilt as it has been imputed to all subsequent generations, in other words, the total corruption of the human nature, sin and death. From this original and total corruption man is rendered completely unable to do good in accord with God's character and His law, which is what God demands. Man is opposed to good and completely bent on evil GENESIS 6:5;JEREMIAH 17:9-10. From his character, his conversation and his conduct, man has tendencies completely evil and corrupted. For this man in his corrupt nature lacks the desire, the will, the power and any ability, in other words no spiritual condition with which he can seek, find and accept God and His salvation, does not have anything in him that God retains or considers to merit His favor and deserving His redemption not His justification ROMANS 3:12-20.
We believe that this evil and corrupt nature remains present in the flesh even after a person is regenerated by God, even after having become a new creature, new heart, new mind, forgiven and justified, the carnal nature remains alive and resident in the natural body of the person Romans 7.
So that the interior man or the spiritual man is renewed while the old and carnal man continues to degenerate and die because of sin 2 CORINTHIANS 4:16. For this reason God's grace,forgiveness and sanctification remain necessary in the life of the believer. JOHN 13:10;ROMANS 8:31-34;1 JOHN 1:9; 1 JOHN 2:1-2. The carnal nature is the one which wars against the spiritual nature of the believer GALATIANS 5:17
We believe that every sin, the original one as well as any committed by any man are transgressions and rebellion to the holy and righteous law and character of God and contrary to them ROMANS 6:23; 1 JOHN 3:4;1 JOHN 5:17;JAMES 2:10. These sins in the human nature cause the increase of the guilt in the sinner, who is by nature a child of the wrath of God EPHESIANS 2:1-3, such wrath is manifested justly upon every iniquity and injustice of man who suppresses the truth with injustice ROMANS 1:18-32. Even though there definitely are sins that God retains worse than others, in some cases in fact God says that some sins are an abomination to Him DEUTERONOMY 18:10-12; LEVITICUS 18:22;PROVERBS 6:16-19, all sins however are transgressions and rebellion to God's holy law and His holy character, it is for this reason that the wages of sin is death ROMANS 6:23 and that all have sinned and fall short of the glory of God ROMANS 3:23.