LaNuovaRiforma
Welcome to our website. Peace and grace of our Lord Jesus Christ be your abundance and God bless you greatly. We wish to introduce.
Read More
Of Apostolic Faith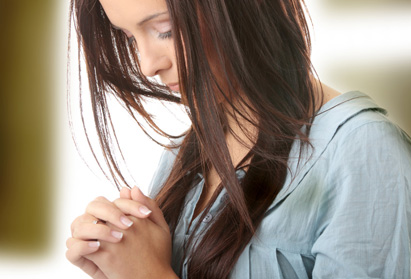 It is important to establish first of all what are the true Apostolic doctrines that have formed our faith, Faith that many call Evangelical. I like to also call it Apostolic, not because it reflects the doctrines of the Apostolic Pentecostal denomination; no, not at all, rather because they reflect and are the same doctrines that form the foundation of the church EPHESIANS 2:20. The only doctrines upon we have to edify the church, in other words build the church.
When in these declarations we say we " Believe" we say it with the conviction that the entire counsel of God teaches, confirms and demonstrates that these are the revelations of God regarding His attributes, character, and purposes. We reserve to declare that only some of these doctrines are strictly necessary to obtain salvation, not all of them. All of them however, are essential and indispensable to know God better as He is truly revealed in His written word, to understand better how He has operated and how He operates, even in daily living and in today's culture. All of this hopefully will bring us to have a deeper knowledge of God, this will hopefully help us all to mature spiritually and to become conformed to the image of Jesus, will push us to develop the mind of Christ, transforming us and renewing our mind ROMANS 12:1-2 so that we can also demolish the fortresses, strongholds, destroying all arguments that elevate themselves proudly against the knowledge of God and will take every thought captive to the obedience of Christ 2 CORINTHIANS 10:3-5
We are convinced that the counsel of the written word of God teaches and reveals these realities, we are convinced as well that the Apostles, the prophets, and of course Jesus Himself teach these truths in their doctrines. The foundation and the authority of the church is based exclusively on that which is in agreement and is coherent with all of God's written word, not from doctrines based upon verses and passages that are contextualized or even taken out of context to prove a point or a doctrine. The declarations delineated here are not entire doctrinal or theological treatises on the exposed subjects. What they are designed to do however, is to be in their totality a doctrinal confession of faith and they are certainly introductions to many doctrines clearly exposed in the written word of God.
God willing, in time these will be exposed on this site as treatises and studies contained in the delineated subjects. However, a systematic and deeper study of the written word of God done with humility and good will on our part, will bring us to the conclusions that the Bible indeed teaches and confirms that the doctrines exposed in this site are in agreement with God's word.