LaNuovaRiforma
Welcome to our website. Peace and grace of our Lord Jesus Christ be your abundance and God bless you greatly. We wish to introduce.
Read More
RIGHTLY DIVIDING THE WORD OF GOD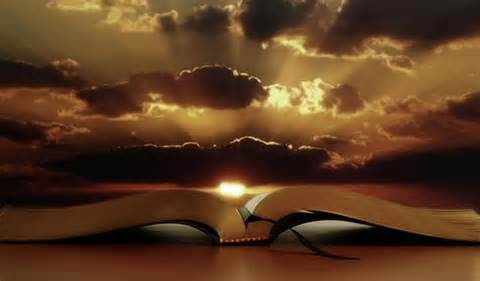 Being that the overarching theme of this website is to bring the church to a new reformation, in fact as the first one, to bring the church back under the sole authority of God's word, we must talk about this important subject. The problem with the greater part of the church prior to the first reformation was the same as it is in the church today. The only difference was that then it was the Roman church who had for almost 1200 years become its own authority, through the erroneous interpretation of Scripture, teachings of tradition and false doctrines steeped in idolatry were elevated to be the authority instead of God's rightly interpreted word, after all as it is still doing today. The reformed church broke away from the idolatry and self authoritative nature of the Roman system and for close to 350 years after that, the Reformed/Protestant church sat for the most part under the authority of the word of God only. However, unfortunately, as Satan also waited for a more opportune time to return to tempt and attack the Lord Jesus Luke 4:13 , after being defeated by the first reformation, he also waited for a more opportune time to attack the church and the authority of God's word, once again entering in the Reformed Evangelical church through various worldly philosophies slowly accepted by the church, introducing again his ways and philosophies to corrupt again sound Apostolic doctrine.
The goal? To rip the church away from the authority of God's word; knowing that a church without authority is a dead church, powerless church, at the very best a very sick church, devoid of what it needs to function as God intends it to,
Revelation 2:12-29; Revelation 3:1-6; Revelation 3:14-22.
I have to regretfully say that for the most part he has been successful. However, there are still praise God as there always have been churches and men of God who continue to submit only to the authority of the correctly interpreted word of God and nothing else, and who continuously seek the true meaning of Scripture and not what their flesh or denominations desire . I pray the Lord, I can be considered amongst those men. This is part of the task I strongly feel God has given me in order to help bring to the church today,
"Church return to God with all your heart" "Church return once again under the authority of God's word only" , " Church cast the world out of the midst of you"!
In order to return under the full authority of God's word however, there are some things that need to be done besides the very important things we have mentioned, that need to be done, which is to repent of having placed other things above God's word and having embraced the ways of the world and idolatry that the church at large has fallen into. Following this, the thing that is greatly lacking in the church today in order to return under the authority of Scripture is the proper understanding and the proper interpretation of God's Holy word.
Unfortunately, many, many believers have gone after false teachings of many different kinds,erroneous doctrines, false teachings which unfortunately are not coming from cults and other religions, considering that many religious cults have generated by the erroneous interpretation of Scripture, no, these are false teachings that come from within the church itself. We do not need to be surprised about this because Jesus and the Apostles themselves warned us that this was going to happen Matthew 7:15-20; Matthew24:24; Acts 20:28-31.
However, I need to specify one other thing, by writing this article on Biblical interpretation I am in no way claiming to be infallible in the interpretation of the Bible. I also realize that there are many persons who spend many hours and have spent much of their life studying the word of God who will still come up with interpretations that are different from the ones I have come to.
All I will say however, is that we must be like the Berean Jewish people and have a noble spirit, to search the Scriptures to really see if what we have been or are being taught or what we insist on wanting to believe truly is what is taught by Scripture Acts 17:10-11.
Do we learn Scripture based upon teachings that are doctrinally taken out of context and mostly seen through the presuppositions and concepts we have been taught and learned along our Christian walk? Do we study bringing our private concepts to Scripture that contaminate the true meaning of what God is saying and try to force the Bible to conform our wrong beliefs, presuppositions, concepts and misunderstandings when we read it and study it?
2 Timothy 2:15 Be diligent to present yourself approved to God, a worker who does not need to be ashamed, rightly dividing the word of truth.
These are Apostolic instructions about how we are to study the word of God. We must be diligent, to present ourselves approved to God, approved not to man, in this task but to God. We must be workers, work, and work in this case is hard work, if we do not want to be put to shame and  be approved by God, we then must learn how to rightly divide, God's word.
This is a fundamental key for the church, for all believers to have. This will make us return to have God's approval and therefore bring the church back to function under the authority of God and by consequence have His power. Walking in doctrinal errors causes disobedience and rebellion and therefore short-circuits God's authority and power in the life of the church. Satan knows this, thence the sowing on his part of erroneous doctrines.
Coming from the Apostle Paul, rightly dividing has a specific connotation, in fact the word to rightly divide means to cut into pieces that fit properly. This is because Paul was a tent maker by trade and to make tents he had to cut the pelts or the fabric into pieces, pieces that when assembled together had to fit properly to make the whole of the tent, so as to have the proper fitting and function . It was precise work and it was hard work. With this in mind we then understand what Paul really is saying, we must be diligent, work hard and with precision learn how to rightly interpret Scripture by coming to the knowledge of how it all fits together. Without this we cannot, I repeat, we cannot ever arrive to the rightful understanding of Scripture and it's proper interpretation. Many throw out the diligence, hard work and precision it takes in studying Scripture, dismissing the study of Scripture and proper interpretation, by wanting to appear much more spiritual and humble by saying that we only need the Holy Spirit to properly understand and interpret Scripture and that after all in the end doctrine is not necessary, all we need is love. Well, maybe that worked for the Beatles, but it does not fly in the church of the living God. What we need is the truth being taught in love, true and sound doctrine is not an option it is of vital importance.
Ephesians 4:11-16 And He Himself gave some to be apostles, some prophets, some evangelists, and some pastors and teachers, 12 for the equipping of the saints for the work of ministry, for the edifying of the body of Christ, 13 till we all come to the unity of the faith and of the knowledge of the Son of God, to a perfect man, to the measure of the stature of the fullness of Christ; 14 that we should no longer be children, tossed to and fro and carried about with every wind of doctrine, by the trickery of men, in the cunning craftiness of deceitful plotting, 15 but, speaking the truth in love, may grow up in all things into Him who is the head–Christ– 16 from whom the whole body, joined and knit together by what every joint supplies, according to the effective working by which every part does its share, causes growth of the body for the edifying of itself in love.
We cannot separate sound doctrine from love as well as love from sound doctrine. We cannot have one without the other. We must understand that if Scripture is erroneously interpreted, understood and taught it leads the church and the believer to slip away from under its authority, this is the main danger that erroneous interpretation and therefore false teaching of Scripture brings. It causes many harmful things, the erroneous knowledge of who God is leads into idolatry, it causes the Spirit of God not to operate with power, it causes false expectations, spiritual pride, disobedience, rebellion, and therefore it stunts and hinders, often stops cold the spiritual growth of the believers who sit under it and this is not loving at all. After all, together with Agape love, sound doctrine was the most important thing the Apostles preached about to the church. They actually preached that we must grow in love with all discernment and knowledge Philippians 1:9-11.
As far as needing only the Holy Spirit for the understanding and the proper interpretation of the Bible, this is true and yet it is a subject that has to be examined more deeply as far as what this statement really means.
It is absolutely true that without first of all being born of the Spirit, no one can really comprehend the spiritual truths in the Bible 1 Corinthians 2:9-16.
Also, the Holy Spirit is the One who leads us into all truth, He is the Spirit of truth, He has taken that which was of Christ and Has given it to the Apostles, who in turn wrote these truths and have given them to the church, for the church of all ages, in what we call the Bible, the written word of God.
In fact this is what John is really saying in the much misused, misunderstood passage of 1 John 2:18-27. We need to immediately consider the context of the passage and realize that Scripture does not ever, cannot ever contradict itself. So if in Ephesians 4 we just read, it says that God has given us prophets, pastors and teachers to teach us sound doctrine, it means then, that we do need people to teach the church sound doctrine.
In fact John is not at all implying that it is enough to have the Holy Spirit alone to interpret and understand Scripture and therefore we do not need teachers. The same people who erroneously use this Scripture to encourage believers to privately and individually study and interpret Scripture lead many into error, because although the Holy Spirit is essential to properly interpret Scripture and without Him we cannot ever properly interpret it, there is a very precise system with which the Bible needs to be interpreted and studied, and we need to be taught how to do it, we do need people who teach us, even teachers and pastors themselves need sound spiritual teachers.
There may be things in which perhaps I still err and things of which I do not have full understanding, however, there remains to be said that to interpret Scripture there are specific conditions and rules one must apply. Scripture in any way, shape or form, cannot be of private interpretation
2 Peter 1:20; 2 Peter 3:15-16. We can arrive to the only and right interpretation of Scripture with the help of the Holy Spirit, we can arrive to the meaning God intends the Scripture to have and not what people believe it should say.
The very first and very important step we must get into the habit of doing is reading the Bible daily, regularly and systematically.
In other words, we need to get into the habit of reading the Bible from Genesis to Revelation and do it continuously. If we do not read Scripture regularly we will never even begin to understand it properly. There are Bible reading schedules available where you can choose to read the entire Bible in one year or less.
This is the first important step to build a better understanding of how God reveals Himself, how He has operated and how he operates, understand the fact that God's revelation is gradual and systematic. Getting to really know God is only possible through the proper understanding of how He has revealed Himself to be in the pages of Scripture. There are many things we cannot fully understand if we do not read the entire counsel of God.
When it comes to the NT, we can, in fact we should actually read it systematically and continuously, reading through the same book for a period of time, every day for two weeks to a month for example. This will help us cement into our mind many important features of God's word and together with meditation and reflection upon what we read it will help us hide God's word in our hearts as well. This is the first important step, it's more important than eating food, it is the food of our soul, we cannot afford to starve ourselves spiritually Luke 4:4.
This is also why there is really so much Biblical illiteracy and ignorance in the church today. The greater part of the believers think erroneously in regard to the spiritual responsibilities they have. Unfortunately, this lack of responsibility is not only a big problem in the world, it has become a great problem even in the church. They forfeit their own responsibilities and cast them upon the pastors and elders who preach and teach while they do not lift a finger to read, learn and even know what they really are being taught. Obviously, we need those who teach sound doctrine we said that before, but how will one know what is really being taught, if they do not put an effort themselves in reading and studying the Bible. This is the same error most people make in the spiritual rearing of their children, which leads to have disastrous consequences.
Believers and their children cannot count on the church alone for their spiritual growth and knowledge. This is also why when errors are being taught they are not detected. I heard "preachers" and "teachers" teach in churches where doctrinal errors were taught and the people say Amen to it. I heard things said and taught would make your hair stand up, and yet people in the pews are so Biblically ignorant and illiterate, they say Amen. It makes you want to cry. Some people I think, would say Amen to just about anything they hear if they like the person who says it. It is good to trust our pastors and teachers, but we cannot have blind faith in their teachings exclusively.
We need to find a healthy balance, for at one point we should also be able to teach as well, maybe not as official teachers in the church, for that we must be spiritually gifted and have a call, but as parents teaching children, husbands teaching wives, older women teaching younger ones. Reading and studying the word of God is our personal responsibility as is making sure we are being taught sound doctrine, which we cannot know unless we have a solid understanding of Scripture achieved at the every least by a daily, regular and systematic reading of it, as well as an strong effort into personal Bible study.
The second important step is, that even just in the reading of God's word, we must tackle this task prayerfully and with humility.
Asking God to illumine His word to us, asking Him humbly to help us see and understand Him and His ways, asking God to help us eliminate ALL presuppositions and preconceived notions we have. Eliminating ALL types of indoctrinations we may have been exposed to, reading and studying God's word objectively examining the text in the light of the rest of Scripture and the proper laws of interpretation which will be delineated for you in this article.
Before tackling the reading ans studying of God's word let's ask God to cleanse us from our sinful and carnal desires so that we are able to read and study with less tendency possible in regard to our spiritual pride, traditionalism or denominational doctrinal views that could hinder and render our reading and study biased.
I know this part is the hardest perhaps to eliminate and it is such that it can become very costly to us in many ways, to loose standing with man, but to gain it with God, what do you choose?
It is however, imperative if we really want to rightly divide God's word, rightly understand it, rightly live it and teach it, and most importantly if we want to truly know God.
The third step is the proper handling of the Biblical text.
Now at this point, I want to say this; in the Evangelical church at large today prevails a wind of doctrine called tolerance. This wind however, is not Biblical, it is worldly and I would venture to say even diabolical. This false doctrine says that in order to preserve the unity of the church we must tolerate all kind of behavior, tolerate all kinds of false doctrinal views and errors.
The proponents of this false doctrine and behavior have led the church unfortunately to compromise and tolerate sin in the church in the name of unity. They say we must not offend any one, we must tolerate everything even sin in the life of the church, they claim that careful Biblical interpretation and study is by nature divisive because it leads people to arrive at the conclusions that one is right and another is wrong and that is divisive.
Well, I want to say they are right, proper, careful Biblical study leads to the right conclusions about Scripture and if these are right then all other are by consequence wrong. Sound and true doctrine I agree divides, yes, it divides the truth from error. This is a division that is righteous and just, if people get offended it means that they are lacking within them a spirit which truly wants to know the truth even if they in the end would have to be proven wrong.
As I said before and worth repeating, we either want to really know the truth and will strive at all costs to know it, as we want to truly know God and to be approved by Him, or we will prefer at all costs to be approved by men and by ourselves. It's right that you firmly stand by what you are convinced to be sound doctrine only when you have sincerely and prayerfully and without prejudice thoroughly studied, viewed all possible interpretations and have arrived to the one and only interpretation or meaning God has given.
I have done so with many important doctrines and I can firmly stand by all the things I have come to learn so far, not because others taught me this way, but because I worked hard to study and sought God and His word thoroughly, listening to good and sound Biblical teachers also. In many things and for many years I believed certain things in a certain way, but now the word of God convinced me I was wrong. Watch now, I said the word of God, not man, not a pastor, not a denominational preferred doctrine, the word of God.
OK, now, having said this, there is a science to the proper study and interpretation of Scripture, this science is known as Hermeneutics, this word means
" The art or science of literary interpretation" in our case Biblical interpretation.
Yes, the Bible as any other literary, written work must be handled in much of the same way when it comes to the proper interpretation of it. Let us remember that the word, word in Greek means logos, and this is the name given to Jesus in John 1:1-4.
Why is this relevant? Because from the word logos is where we get our word logic. In other words when we say the word of God, we are saying the logic of God. It is true that the Bible can only be understood by the Spirit of God, but since it is His word, His logic and it was inspired by God and written by men, before it passed through the pen it passed by the mind of the person writing it, it is logical literature although with a spiritual origin and nature as well as a human work. It is to be then understood only through the help of the Holy Spirit but it MUST be processed by the mind in a logical fashion.
Let us remember that God's word means exactly the meaning He gave it and that is the meaning we need to find, the meaning that God has intended for what He has written in His word. It does not matter what is means to me or to you, what matters is what it means to God, He is the author, however, He wants us to know what He means and not that it remains a mystery or that it has a subjective meaning.
This article will not be a whole course in Biblical interpretation just the main principles to use not to fall into erroneous interpretation and to reach the right Biblical interpretation.
The other important word in Biblical interpretation is " Exegesis" this word means
"extract out of ", so the proper method of Biblical interpretation is to extract the true meaning out of the text, texts and passages. See what is written in them and not to insert things into the text, things the interpreter wrongfully brings and adds to the text, things which are not at all found within all the interpretative contexts we will speak of in this article. Bringing and adding to the text is called
" Eisegesis" which means "to place into" or "add into" .
This last thing should not be done, unless other portions of Scripture, grammatical and historical contexts could clarify or complete the context that we are reading and studying, we can add only things that are in about the same context or subject found in other Scripture but never things regarding personal opinions, prejudices or personal experiences.
First Principle, Literal Interpretation:
Although the Bible contains symbolic language, similitude and other various literary elements it has to however be interpreted literally. Let's face it even symbols have to be taken literally, we cannot make symbolic or spiritual meanings out of the symbols themselves, otherwise we create chaos. There is language that as we said is symbolic, but then it needs to be examined in the light of ALL of Scripture to understand the meaning of the symbolic language. Examples of symbols are water for the Holy Spirit and God's Word. Oil as the Holy Spirit as well. Here are typologies as well, persons, objects in the Temple etc. in the OT, describing the person and work later revealed in Jesus Christ. However, the Bible has to be interpreted literally everything means exactly what it says, nothing else.
When the language is symbolic or figurative we understand it as that in the normal course of understanding the language in which it is written. One of the common errors in this department is abandoning the literal meaning of Scripture to seek for allegorical, mystical and metaphorical meanings. This brings to errors upon errors, just think, in this way you can make the Bible say what you want, these interpretations become nothing more than mere fables.
In fact through out the church age this happened and even now this is happening constantly, that's what carnal people want, what their itching ears want to hear, they have turned away from sound doctrine and turned to man made fables, turned away from the literal meaning of Scripture and turned to fables invented by men 2 Timothy 4:1-4.
Beware of those who claim to know and to have the deep and secret spiritual knowledge and meaning of Scripture. These types are called Gnostics, there are no secret meanings in Scripture only the meaning  of what God has given which is understandable for true spiritual people in the literal form in which it is written and with the use of the proper principles of interpretation listed in this article. These are the principles used by all those Biblical scholars who truly desire to reach the right conclusions and find the correct and literal interpretation of the Biblical text. So, the word of God is literal not allegorical or symbolic, as we said unless the language is symbolic and even then we must interpret the symbols in a literal and contextual sense.
Second Principle, Historical Context :
I want to preface what it does not mean to interpret the Bible in an Historical context, it does not mean that because culture and society has changed ideologies and that the greatest majority are historically and societally  in conflict with God's word when it was written that therefore today either the word of God no longer has authority or that the word of God has to change meaning to adapt itself to the society or culture we live in today.
Absolutely not! We are not talking about the validity of the word of God's authority over society and culture in the light of history, that is immutably eternal. Jesus after all said Himself
Mark 13:31 Heaven and earth will pass away, but My words will by no means pass away.
Psalms 119:89 Forever, O LORD, Your word is settled in heaven.
No, we are not talking of this, rather we need to understand what is written in the background of the times in which it was written, this is necessary to give us a better and deeper understanding about what is written. We need to know all the historical background to know even better in fact what is really going on in the passage, or the books we are reading. To aid us in this there are Bible dictionaries and other resources that could help us in knowing the historical and cultural background of the time and culture, do not be afraid to use them, you are not sinning if you do, you will only understand things a lot better.
Third Principle, The Grammatical Context:
Scripture needs to be interpreted grammatically. This in literary study is called syntax.
This  is very important as we need to understand the structure of language, especially examining the text in the grammatical structure of the original language it was written. Grammar is very important for the proper understanding and interpretation when studying any literary text, how much more when we are trying to interpret the Bible. Often it is enough to understand the grammar in our language in which we read Scripture, but often it is necessary to have a greater understanding of it especially when we need to review controversial issues and passages or words, and this is possible only if we examine the text in the original language it was written.
Even for this process today many resources are available to study word meaning and grammar in the original Biblical languages even if you are not a Hebrew and Greek scholar. I would advise you to get some of these resources and use them, they are an essential tool for helping you better interpret the Bible.
I told you, that Paul actually said that to study Scripture, to be approved to God and to rightly divide the Scriptures is hard and precise work. After all, in life nothing worthwhile really comes easy, neither it does in our spiritual life, in fact everything in our Christian walk is a lot of hard work. Did you know that Biblical love is a lot of hard work and it's not a sentiment that just happens? So it will it be if you really want to study God's word and truly learn sound doctrine and know God. You want to have spiritual authority? You better stop "claiming it" and "taking it", and start studying it  and submitting to it and obeying God's word, otherwise you will not have it at all. That is why it is lacking in the church, to have authority we must be under the authority of God's rightly divided word, otherwise you will never have it.
Fourth Principle, Scripture Interprets Scripture:
This is an essential principle for proper Biblical interpretation. This means we have to examine Scripture, subjects, doctrines etc. in the light of what the whole counsel of God teaches in regard to the subjects we are studying. So remember Scripture is consistent with itself, it does not contradict itself and it does not have various meanings.
If we encounter things not consistent with the whole of Scripture these things cannot be true. God does not ever contradict Himself. Cross referencing Scripture with Scripture is very important, it's essential in Bible study. Often the research of other Scriptures give us more clarity and insight in the passage we are attempting to study and interpret. As an example even of context importance and how the content of certain passages prior to and after what we are studying are of importance for proper interpretation. Let's take the question of the use of the gift of tongues in the church delineated in 1 Corinthians 14 for example.
To better understand the whole concept of what this gift is and is not, it is necessary to read and study chapter 14 in the light of chapters 12 and 13. In other words these three chapters are really all connected and should be studied together, doing this will give us a much better understanding of what Paul is teaching in chapter 14, that was after all his whole purpose writing to the Corinthians. In addition all other passages that speak of the use of tongues must be taken into consideration. What were those tongues all throughout the book of Acts? They must be the same mentioned in 1 Corinthians 14. When we study therefore this and every subject it must be examined in its homogenous continuous meaning and significance, you cannot have real languages through out and then suddenly they become something entirely different. No, significance, meaning have to be the same within the context and subject.
It is not proper exegesis to use ambiguities to interpret and to build dogmas upon them, although often when various concepts made by the author are examined in the whole context given together with other Scriptures, which speak of that same subject and within historical and cultural contexts we can arrive at a much better understanding of what the writer is conveying and saying.
Some things are always clear while others, those doctrines for example that even today divide believers, need to be properly interpreted so that we can arrive with certainty to the one and only intended meaning. Sometimes what seems an ambiguity can be cleared up and can become helpful by examining other interpretative principles such as examining the passage in the original language in which it was written, in other words the grammatical principle.
Fifth Principle, Always Interpreting In Context :
NEVER, NEVER, NEVER, EVER, take anything out of the context it's in, NEVER! I cannot say that enough!
Context is king, it rules, many Scriptures taken out of context are the true ruin of proper Biblical interpretation, all the false doctrines around are a result of taking verses and passages out of context and of contextualizing which is another violation to the context of the Bible and we will take a look at that later as well. Context can be, a book context, a chapter context or a paragraph or section context. Taking things out of context is after all the greatest means of misunderstanding and error that exists, this not only in the interpretation of Scripture but also in other literature as well as in conversation. We can create all kinds of doctrines and dogmas by taking Scripture out of context, and in fact that is exactly what happens most of the times. The context establishes the true meaning of the subject material we are reading and studying.
Another violation to the text or context that is generally made, is to read a passage bringing to it preconceived notions or personal opinions or understanding and placing them into the text itself when they really do not belong there. The text and surrounding verses have to say what the text means, then it must, however, be studied and understood also in light with what the whole counsel of God teaches in regard to that same subject when possible, to avoid the famous objection for example that there are contradictions in the Bible. There are none! A paradox is not a contraddiction!  In everyday language, a paradox is a concept that seems absurd or contradictory, yet is true.
A basic rule to use when we consider a context is to ask ourselves a series of questions regarding the context itself who,what,why,where,when, how and to whom does it apply?
Part of this principle is not to apply particular context to everybody, in other words, there are Scriptures, promises, prophecies that exclusively apply to Israel, others that apply to the church, others to Gentile people etc. All the ceremonial regulations, the food regulations in the OT given to Israel are not to be applied to all for example. There are many prophecies for example in the OT that pertain only to Israel and so on and so forth. We must be very careful not to take these things out of context because much confusion and many false doctrines and erroneous teachings have risen from the mishandling of these things.
Such as some covenants made by God in the OT are made only to Israel, for example the Davidic Covenant is the promise of an earthly kingdom to Israel, and for example the Palestinian Covenant is the promise of God to Israel to possess the kingdom by possessing a certain lot of land. These promises cannot ever be applied to the church, for as the church made up of both Jews and Gentiles is one thing, Israel as a nation and people is another. They are separate issues which one day will be brought together in a specific allotted time, brought together and yet they will also remain separate Romans 11:1-32.
There are often principles in OT Scriptures which are applicable to the church, but principles are not the same as direct commandments or promises of a determined nature or prophecies directed to Israel. Remember one important issue  on this subject, the church was a mystery in the OT, not revealed and therefore not partaker with Israel of the promises and prophecies made exclusively to Israel.
The doctrines and the place of the church in God's program for example is revealed from the mystery it was before, into the revelation of God through the Apostles Ephesians 3:1-9 and the doctrines for the church are not to be found in the OT but in the Apostles doctrines.
There are also some principles in Scripture that are eternal decrees. Eternal decrees are precedent to the law of Moses and they have to be observed by the church. One of these for example is the subject of blood guilt, which is the issue of the shedding of innocent blood, also called premeditated and voluntary murder, and what God commands in regard to this transcends the Mosaic law because it is an eternal decree, decreed before the law and then explained and clarified in the law by God. It remains however a principle that has universal and temporal in repercussion and application.
Even the Gospels need to be interpreted properly because often they are not becuase the famous questions we previously mentioned are not being asked, the historical context is not taken into consideration, time lines are important as well.
Sixth Principle- Every Verse or Passage Only Has One Meaning:
Any and every passage in the Bible only means one thing, what God has intended it to mean and not what we want it to mean. Proper Bible interpretation leads to only one meaning, God's, it is our job to find the right one, it cannot have more than one meaning, it can have different applications but only one meaning. When the true meaning is found all others are not true but erroneous. This has to keep us busy working until we clearly and unequivocally  find the true and only interpretation.
Seventh Principle Experiences do not Validate Doctrine, Sound Doctrine Validates Experiences:
Have you ever heard someone say
"You can say anything you want to disprove that speaking in tongues is for the church today but you cannot argue with my experience and how do you explain that people speak in tongues today then?"
So the reasoning is that  if people do it it, if I do it, it means that Scripturally you cannot deny the validity of the experience. In fact they say:
"my experience confirms that it is real because Scripture shows that tongues existed then so it must be the same gift the Bible speaks of for today ".
What they are saying in essence is, that you cannot prove Biblically through proper exegesis that today's tongue speaking has nothing to do with Biblical tongues or languages and that those tongues as a gift are no longer operating today. They say they have an experience where they utter incomprehensible babble and not a real languages, so their experience becomes in essence a validating method of interpreting Scripture so that the doctrine they want to be true becomes Biblical because their experience confirms it.
I say, if I, with sound interpretation of Scripture can prove that today's speaking in tongues experience is not the same gift as it was in Biblical days, it means that Scripture proves that the experience one has today is not Biblical, it's false.
Experiences therefore cannot be a valid method of interpretation. Experience is not doctrine, sound, rightly interpreted doctrine either validates or denies experiences as being Biblical. We must test everything by confronting it with sound and well interpreted Scripture.
Other important things to know necessary for proper Biblical Interpretation:
God's Revelation in Scripture is Progressive:
This means that, as God did initiate His revelation to mankind, this revelation was gradual and progressive.
God did not reveal all His truth all at once. Many things in the OT can only be understood in the light of its fulfillment in the NT and in the person of Jesus Christ. In other words, the OT is the NT hidden as the NT is the OT revealed. The progressive and gradual revelation of God also delineates the periods of special times in which God revealed and confirmed His revelation to His people Israel, the Law, the Prophets and the Kingdom, which transitioned into the revelation of the church, the church also being a mystery revealed gradually unfolding through the Apostolic doctrines, thus today fully revealed in the Scriptures of the NT.
The Bible is Closed Revelation:
As much as God's revelation has been gradual and progressive it was until the completion of the NT Scriptures. The book of Revelation is in fact the last and final revelation of God to the church. After this there is no more that needs to be said.
After all, the proponents of the erroneous doctrine that God's revelation continues to come through prophets, visions and dreams are unfortunately stuck in the OT and beginning of the church views of revelation, when it was still progressive and incomplete.
With the completion of the NT texts any other revelation of God would be superfluous, as the Bible is completely sufficient as the information that God wants us to have, for all we need 2 Timothy 3:16-17.
The proponents of continued revelation also forget that such revelation through prophecy, visions and dreams was valid when all of Scripture was yet not completed, if valid now it would actually mean that Scripture is not yet complete and has to  still be written today, for if God speaks in the same manner today then His word spoken is all authoritative and would have the same authority and value as the written word.
This would mean that God's word for the church would be incomplete in the Bible and because all the church does not have it all. Another erroneous point of these proponents is to think that God is obligated to continue to speak directly with new and continuous revelation, they do not consider that God already remained silent when the Scriptures of the OT were completed and no more prophetic revelation was necessary until the coming of Messiah 400 years later.
Today it is much the same as then, until Jesus returns and NT Scripture has been completed by the Apostels, God is not obligated to continue to speak with continued and new revelation, what we have is sufficient. Taking into consideration false extra-Biblical prophecies and revelations has wreaked havoc in the proper understanding and interpretation of the written word. This has often undermined and reduced God's written word to a secondary and a lesser source of authority and revelation.
All these erroneous methods of interpretation and the consideration of continued extra-Biblical prophetic revelations, visions and dreams are after all the same erroneous doctrines the Reformed church condemned the Roman church of doing and teaching.
Why are they today brought back into the Evangelical church? This is very bad and is offensive to God and all the martyrs that sacrificed their life to fight against these falsities. Yes God is the same yesterday, today and forever and He does not change the way He has done and does things, every time He concluded a specific time, age, epoch of new revelation He did it by stopping signs and wonders and stopping His prophetic revelation, if not by the written word contained in the Bible.
Once Jesus had spoken, no more new revelation was needed, no more than the one He has revealed to His church through His chosen Apostles in the pages of Scripture Hebrews 1:1-2; John 16:13-15.
God still speaks today, He speaks through His written word, so if you really want to know what God is saying to you, start and continue to read, study and be taught by His written word and the spiritually gifted men who teach sound doctrine.